EEEEE! It's the inaugural episode of PermissionLESS Season 1! I couldn't have launched with a more badass guest. Please give a toasty welcome to Pamela Lund.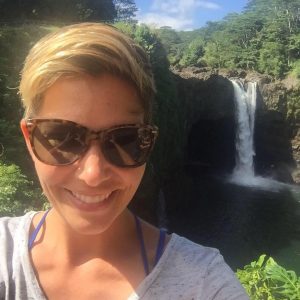 I can't wait to hear your thoughts and feedback! If you love it, please share it. The ability to subscribe on iTunes will be live soon!
Show Notes
Pamela Lund Interview Transcription
Welcome to the inaugural episode of PermissionLESS. I am so, so excited to share what's to come with you on Season 1. I hope my guests' journeys will inspire you to lead a fearless badass life where you abandon the old and embrace the new. If you hang out to the end of the episode which I really, truly hope you do, I'll share the PermissionLess manifesto with you. So without further ado, here's Episode 1.
—–
Selena: Hi, and welcome to the PermissionLESS podcast. I'm your host, Selena Vidya and today we have an amazing guest. Her name is Pam Lund and she's an Internet Marketing Consultant with a specialty in pay-per-click. Hi, Pam.
Pam: Hi, how are you?
Selena: Good, how are you?
Pam: Great, great to be here.
Selena: Yes, great to have you. So, Pam is very interesting because she's made the jump across different industries and she has a lot of varying interests as well that she integrates into her daily life. So, I guess we'll start off. Let's talk about your journey a little bit. So, what did you go to school for?
Pam: Sure. So my journey actually starts in 7th grade. I knew what I was going to do, I had my entire life planned out in 7th grade because we had an assignment to interview someone who's not a parent, like one of our parents and learn about their career and do a report on it and I had a stockbroker at that time. I was investing the money that I made working part time for my parents so I interviewed my stockbroker.
Selena: Wait, you were investing at that age?
Pam: In 7th grade, yeah. Well, I had like $1500 in investments in 7th grade and I thought that I was rich. So, I interviewed my stockbroker and you know we learned how much money they made, what they do every day and it just sounded like such a great job. This was back when the market wasn't as volatile as it is now. People just put money in and made money, it seemed like magic to me and this guy got paid to help people build their retirement. I thought that was so cool so I was like, "I'm going to be a stockbroker." So from 7th grade on, that was my mission. I was going to go to College, I was going to get a degree in Finance and I was going to move to New York and I was going to work on Wall Street. I wanted that whole Gordon Gekko life and so I did. I went to College for Business Administration with emphasis on Finance. I was on a fast track and I graduated in three years so I was doing 16 credits every semester and then 13 every Summer, just like plowing through classes. Two years in, I realized that Finance actually isn't any fun, it's just a lot of numbers and it's boring and you know, the stockbroker lifestyle's like super A-type stress personality and that just turned out to really not be me. So, I graduated, I finished the Finance degree and I graduated and I tried to figure out what I was going to do and I moved to California. It was during the first dot.com boom. People were handing out jobs like candy, you could just walk in a place and be like, "I want a job. Here's what my degree is in" and they would give you a job. So I got a job as an Accountant because I had a Finance degree but I had absolutely no accounting experience. I ended up loving it. I loved the debits on the left, credits on the right and everything equals and there's an answer at the end of the day, my job was done as long as everything balanced out. The bills were paid and you know, it was just really simple, there was no stress in it but it wasn't creative, it wasn't inspiring so my first company went out of business. We blew through like $2 million as dot.coms did, went out of business and I went to work for a marketing agency and while I was there doing their accounting and their HR, I was just kinda bored watching all the marketing people, I'm like, "Oh my gosh, they're creating amazing marketing campaigns" and it just looked like so much fun and their Marketing Manager wasn't really doing much other than secretarial work and they needed more from her so I knew that they were planning on getting rid of her and replacing her so I went to my boss and I said, "Hey, I know you want to get rid of her, I've heard the rumours so get rid of her, give me her job, I'll continue to do the accounting and the HR but I'll also do her job for half of her salary on top of what you're paying me now" so that I could get marketing experience. They thought about it for a day and they were like, "Alright, let's do it. We'll give you three months and if you blow it, we'll hire somebody else. If you do well, you can keep doing it and then we'll hire someone else to do the accounting." So, that was my first marketing job and it went pretty well and ended up not being the right place for me but I got a ton of experience with the print and how to get discounted print marketing and like all these crazy stuff that I wouldn't have gotten the opportunity to learn if it wasn't kind of a crash course setting and left there and lied my way into a job doing Internet Marketing. So, in the interview they asked me if I had pay-per-click experience, I had never heard of pay-per-click and I was like, "Yeah, absolutely. Definitely, yeah. We did a ton of that." I had never heard of it, had never done it before. So, I got the job and had to figure out how to do it.
Selena: That's the amazing thing about the Internet, though, it's like if you want to learn something, you can just go and start finding information and learning from people and finding mentors and all of that good stuff.
Pam: Yeah. You definitely can.
Selena: So, I just want to touch back to the fact that you were in 7th grade and you wanted to be a stockbroker. I think that's awesome because at that age, you listen to a lot of what people want to be and usually, they see the firemen come in, they see the police officer come in and I also think it's fascinating that you went on the path to finance and you're a person who likes to use both sides of your brain, you know, from what I'm gathering so the fact that you had the Finance background and then you parlay that into more of the creative side and we'll talk a little bit about pay-per-click which I'm going to refer to as PPC, for my own sake but that uses both. It's very analytical and it has a creative side too. Yeah, so for our PermissionLESS listeners, the one takeaway that I want you to grab from this part of the conversation is she wanted something and she basically asked for it like she went up and she said, "Hey, I know what's going to happen with this person, I want this job, give me a chance" and it's just such an important point to touch. If you want something, go and get it and that is just..it worked out.
Pam: Yeah and it was terrifying to do. I was 21 years old and I'm going to the CEO of the company and saying, "I can do this job" and I had nothing to lose, right? If they said "no", I still have my job so even though it was terrifying and it could have turned out badly in the sense that he could have said, "no", there wasn't really a downside. There wasn't anything to lose so even if something is scary, the upside, you have to look at the upside, you have to look at the benefit that you can get and if you see something that you want, just ask for it.
Selena: Yeah, 'cause imagine if you didn't ask for it, you would still be trying to figure out the finance side and waiting things and just not feeling challenged creatively and all of that stuff.
Pam: Absolutely.
Selena: Yeah. So you went to the marketing agency and you started working on the marketing side and then you went into PPC and took on that job. So what was it like having to basically learn a new skill, you're in a new job, you have a new skill to learn, you're in a strange environment. Tell me a little bit about that.
Pam: There's so much faking it until you make it. You know, the whole "fake it 'till you make it" thing. There's so much of that. In that role, I was managing about $2 million per month in advertising and I had to learn how to even do that much less how to be successful at it and right after figuring out how to do banner advertising and kind of the old Internet advertising, it used to be you would go to Google and you go, "We want to put a banner on this keyword" and you could buy 100% of the impressions, like every single time a keyword was searched, your banner could be there for a like a flat fee. It was before pay-per-click, actually, even though they still called it that, it was actually, you just bought a keyword and put a banner on it. So as soon as I learned how to do that in this job, which was actually pretty easy, Google announced AdWords and completely ruined my life. Like all of a sudden, I went from being able to just go, "Okay.." and this was a marketing company that did marketing for doctors, lawyers, and dentists, so I went from being able to go to Google and say, "We want a banner on plastic surgery" and that cost us like $5000 a month to, literally overnight, competing with every plastic surgeon in the country to have an ad on the keyword "plastic surgery".
Selena: Wow.
Pam: Yeah, before you knew it, we had…you know there's keywords like, "mesothelioma attorney" that are over a $100 per click to advertise on and I had to figure out how to get the same results that we were getting before with this new tool so not only was I in a relatively new job and trying to figure out how to just do the basics of Internet advertising, but now I had this whole new platform that the entire world is trying to figure out how to use and now, it's more than just agencies that are doing advertising, now every small business could advertise and we were all trying to buy impressions on the same keywords and it was definitely stressful and exciting and crazy all at the same time but there was definitely a lot of faking it, a lot of making up answers, a lot of saying "I don't know". That's one of the big things, right? If you're in a role that you don't know 100% of what's going on, it's okay to say, "I don't know" and then go get the right answer rather than lying or making something up, say, "You know what, I don't know off the top of my head, I'll find out" and then come back with an answer and a plan.
Selena: Yeah and I think that's such a strong thing to do that people feel like it's a weak thing. You're not a weak thing at all and it took me quite some time because I always, kind of felt like I had to be a know it all, even when I was younger and finally, I started realizing from talking to people like you who are like, "It's okay to not know the answer. You don't know, I'll show you, I'll show you where to find it" and going back to the mentor thing, there are people who love to help people who want to learn what they know and it's just a matter of asking for it and saying, "I need help."
Pam: Yeah absolutely.
Selena: So, I think that's powerful. Okay, so now you started working on the AdWords side of things and how long were you at that company for once this happened?
Pam: That was within the first two years of being at that agency that AdWords was announced. I was at the company for a total of eight years through the whole process.
Selena: Wow.
Pam: Yeah, so I went from doing just the pay-per-click marketing up to, by the time I left, I was their Director of Marketing and we had a team…at one point, it was a team of 140 writers, designers, developers, QA people. There was just like this massive team pumping out way more websites than any company should ever make.
Selena: It's crazy to scale from, you know coming in and working on PPC and then it turning into the AdWords side of things and then scaling and growing it having all these people that you're working with. That's awesome. Okay, so after that agency, what was your next job?
Pam: Yeah so by the end of that job, it was miserable. The environment just wasn't very good, I wasn't happy, I would sometimes leave work and cry in the car on my way home. It just wasn't fulfilling, it wasn't interesting, I didn't like my superiors. My team was amazing, I still have friends that came out of that, they were..I met some of the most amazing people there but the environment itself was just not good and I knew that I needed to get out and I had a friend who was running basically, like a USB business like if you wanted to promote your company or gift schwag away at a conference, you put your logo on a USB drive. He sold those and he's like, "I want to expand from the UK into the US" and I need someone there to run the business and I was like, "Okay, whatever. I'll do it. Just anything to get me out of this job." I wasn't interested in it, it wasn't like my next career move but it got me out of the job so it allowed me to leave the agency and start working independently and be on my own and we made really good money doing it but then the market crashed and nobody was buying schwag so I went from making really good money to being broke like I made $2000 a month, rent in California is…
Selena: so expensive.
Pam: Yeah, so I was paying $1000 a month for just a place to live and then you've got your car payment, your groceries and blah, blah, blah and by the time you pay all that, that's more than $2000 a month.
Selena: Oh yeah.
Pam: So I was doing like super crazy bargain shopping like buying expired Rice o Roni and like all kinds of things just to make ends meet living on $2000 a month and I was like, "You know this isn't going to cut it. I need to figure out a way to make money" and I'm like, "What skills do I have, what can I market?" 'cause there were no jobs. Like I said the markets crashed, I couldn't even get a job at Pier 1. There were just no jobs. So I'm like, "What skills do I have to market?" and I was like, "Oh, I can do pay-per-click! Duh. Let's see if there was any work out there" and so I just told people. I just put the word out to people in the industry. I was like, "Hey, I'm taking on clients if you know anybody that needs pay-per-click consulting" and I thought you know, maybe I'll get one or two here or there but literally, within a month of me saying that, I was flooded with work.
Selena: That's amazing.
Pam: It was. I mean, our industry, the industry of Internet Marketing is amazing. People are so open and so great and just so willing to share work or to refer work and I didn't realize that all of these people who do SEO or web development or design and all these things, they don't have clients who needed pay-per-click but none of those people knew how to get pay-per-click or they didn't want to do it or they didn't have anybody to refer to who did pay-per-click. So as soon as I was like, "Hey guys, I'm doing pay-per-click" they were all like, "Okay, great! Here I have a whole bunch of clients." Yeah, it was amazing, it was fantastic and just by raising my hand and saying, "I'm taking on work" which is I think something that people who are consultants don't do. They just assume that people know, A: what they do which is funny because I have friends who are in the Internet Marketing industry and I don't know what their specialty is. I don't' know what kind of clients to refer to them. Like you look at their website and it's like, "Okay. So you do marketing. What kind? What's your specialty?"
Selena: There's so much to marketing, there's such a big breadth of a field.
Pam: So you're like, "What's your specialty and are you taking on clients?" because some people aren't. Some people are not, they're full, they're not taking on clients. So, tell people what you do and that you're taking on clients and you'll get them.
Selena: Yeah and it's crazy that you say that because I remember when I had left and started working on my own, I was working on my own for, I think about like eight or nine months at this point when I went to speak at a conference and I ran into somebody who I talked…you know, I know them in person, I talk to them online and they weren't sure what I was doing and what I was focused on and I felt like it was so clear, but it's true, you just have to be very clear and say, "I'm taking on clients. This is what I do." I know a lot of people feel like maybe, they're being kind of full of themselves by approaching it that way but it's business, you know and nobody minds, they want to know what you do, they're interested.
Pam: Yeah, absolutely.
Selena: I also wanted to take it back a moment because what I really love about your past is how you basically, instead of staying in the job that you were in and waiting for the perfect opportunity, you saw an opportunity, it came to you, it wasn't your dream job, it wasn't what you wanted to do but you jumped on it and said, "I'm going to do this 'cause it's a stepping stone" and that allowed you to further move into what you ended up doing for a very long period of time.
Pam: Yeah, I think the world gives you opportunity if you're open to it and I try and tell other people who join consulting that you should never do anything just for the money. Whenever I have followed money, it's gotten me in a bad situation, you know, I end up with a client that I don't like or not the right project for me or I'm not happy because I did it for the money but in some cases, you're going to have to do something just to get you from point A to point B and taking opportunities that are not perfect, will open doors for the next opportunity so maybe you take a job that's not exactly what you want but you meet somebody there who then goes onto another job and they bring you onto your dream job. Any opportunity that you get, you should at least investigate and take it if it will help you get to the next point in your life.
Selena: Yeah, and with any kind of entrepreneurship, consulting, anything where you're basically working for yourself and you have to get out there, relationships are such a big thing and you should never approach a relationship thinking of it that way, but being kind to everybody, helping where you can, extending your hand out, that does come back and it's so important. If you want to be on your own, then you have to keep your relationships and friendships and honestly, be invested in them, person to person.
Pam: Yeah, you absolutely have to. I think that the number one thing that has helped me build my business has been networking but not in the sense of what people think of networking, you know, not going and like shaking a whole bunch of hands and handing out business cards…
Selena: Throwing out business cards.
Pam: Yeah, exactly but actually getting to know people and getting to know their families and what they care about and just being friends with people. You know I joke that in this industry, I have really great friends that I see once a year. I have people who I have been to their wedding but I talk to them every six months and I see them once a year but I've taken the time to really become friends with them and care about them and know them and it's not just handing a business card out. Networking, it's really getting in close with these people and they are going to refer clients to you even if they have never worked with you and have no idea if you're actually good at your job because you're friends with them. That's what it is, it's contacts, it's networking.
Selena: It's trust.
Pam: Yeah, it's trust. Absolutely.
Selena: Okay, so take us back into your journey again. So you're at the point where you're working for yourself, you're doing PPC work. You did end up going back to an agency at some point in time so, from the time you started working for yourself 'till then, what led you to that part of your journey?
Pam: Yeah, so I kind of plugged along for a few years and you know, I had kind of a steady, stable of clients and I was making a decent living but it wasn't, it wasn't anything that was really progressing, it wasn't exciting, I was just kind of doing it, right? It was just kind of a job and then I did have the opportunity to join an amazing group of people at an agency and it was kind of the dream team, right? Like super smart, awesome people, everyone that you would ever want to work with and some friends of mine so they approached me with the opportunity to come work with them. It was definitely difficult for me to think about going from working for myself to going back to having a job but it was not, it wasn't like an office job, I was still going to be working from home and I was very clear that I needed to be autonomous and that I couldn't feel like I had a boss.
Selena: Yeah.
Pam: That was sort of a huge thing to me is I have to be in charge of myself, you know? So, it sounded like the most perfect opportunity and I tried it out for awhile and ended up not being the best opportunity. I did get to meet you which was awesome.
Selena: That was the best part of me being there is meeting you. The best.
Pam: I'll pay you later for that.
Selena: Shh!
Pam: So, I stayed there for awhile and they actually ended up not pursuing a lot of pay-per-click work, they were really a content and SEO focused agency so I didn't have any pay-per-click clients to work on which was fine, I made myself useful in as many ways as I possibly could but it ended up that it just wasn't…pay-per-click wasn't going to be their big strong suit so, at that point, I was starting to feel burnt out with marketing anyway. I was feeling like I was just selling people things that they didn't need or just really, it felt forced. It didn't feel natural, it didn't feel like I was helping anyone or making a difference in anyone's life, it just was work and I was tired of that and I really wanted to help people. I wanted to do something, to make a difference and I had started to get really into nutrition, health and nutrition, fitness and all these other stuff that was completely unrelated to what I had been doing and it was all because throughout my 20s, I was not healthy. I was probably like 25 lbs overweight, I drank way too much, like, you know, never slept. I was just super unhealthy in most of my 20s. So when I started to get healthy and I saw how much it could help people, I was like, "I want to do this. I want to get the word out to people that you know, you can feel so much better and you can kind of change your life and you can be more productive and you can just have all these positive life changes if you focus on yourself and your health and your nutrition. So, I left the agency to take the time to go back to school and I went for Dietetics degree. My goal was to open a consulting business where people would come to me if they had chronic health conditions or maybe even cancer and I would work with them with their nutrition and their fitness and their health to holistically improve whatever condition they were dealing with but after a few years in that world, I realized that they were so far behind, that they were still telling people to drink skim milk and take a multivitamin every day, like that was dietetics like, "Here, have an Ensure drink because it's got vitamins in it" and it just did my head in. I couldn't deal with it but that was enough a break to experience a completely different world. The medical world is so much different than the marketing world.
Selena: I can imagine and you jumped head on into that.
Pam: Yeah.
Selena: It was quite the change.
Pam: It was insane so that was enough of a break that I got interested in marketing again so, after a couple of years of doing that, I came back and you know, I'm still involved in the health and fitness areas as a hobby but I was able to take enough of a mental break which I think is something that's so important. People get burned out and they're like, "Ugh, I'm over this. I don't want to do this." You need to figure out what sort of a break you can take to get reinterested in whatever it is you're doing and maybe that means changing the clients that you're working on, maybe it means getting a new job, maybe it means doing something completely different. Going back to school for two years whatever that is, if you're burned out, take a break and you can come back to what you're doing reinvigorated.
Selena: Yeah and you literally came full circle, you know, back to basically where you had started on your journey, outside of finance stuff. I think it's so great that you were not afraid to go to a different industry. That's a big thing for people is you know, if they're in one industry, they want to kind of take the stepping stones around the pond but they're afraid to kind of like jump out and go to another fresh pond where they don't know anything or anybody and you did that. You got a fresh perspective and then it helped to lead you back so there's no straight path to what you want to do. You really have to follow what pulls you at the moment and that can turn out to be something better or it could take you back to something that you had missed and you're like, "I want to go back to this and it's where I'm meant to be."
Pam: Yeah and it's all just kind of a journey and it doesn't…you don't have to go from point A to point B to point C, you can take a whole bunch of detours and you're always going to be learning through every process. So, when you finally get to point B or C, everything that you did along the way, has helped you get to that point. So, it doesn't have to be a straight shot, in fact, it probably shouldn't be because all the experience that you get from working in other industries or networking with people who aren't in your industry or learning about something, reading a book that has nothing to do with what you do, you know, spending time doing something outside of your little bubble, will benefit you in the end.
Selena: Yeah, definitely. So you mentioned conferences and networking. You've spoken at conferences, do you still do that often or is that something that you did more a couple of years ago?
Pam: I don't actually speak a lot, it's just not something that I have ever made a point to do. I think a lot of it came down to, initially, confidence. I didn't feel like I had any knowledge that anyone else didn't have. I was kind of like, "Who am I to stand up on a stage and tell somebody how to do something." I think I've gotten over that now, I think that I do have things to share but the kind of things that I like to talk about is not, you know, how to do this trick in Excel to find keywords that you want to stop advertising. That stuff bores me. What I actually want to start speaking about and you know, getting out to the industry, is more about efficiency and how to handle clients, how to run your business, how to be a good business person, like kind of going back to the basics of all these stuff that I think the Internet marketing world skipped over because we're all a bunch of rogue people.
Selena: Oh yeah. Totally.
Pam: Right? We're not business people in the traditional sense, we're all these people working out of our living rooms and our bedrooms, you know? It's like a lot of people didn't go through learning how to run a business so, I think as an industry, we need to mature and we need to become more professional and you know, deal with the basics and learn how to have better relationships with clients and how to do our accounting.
Selena: I hated accounting. Hate it.
Pam: So if I do start speaking, I think it'll be more on that stuff and less on the day to day, how to do pay-per-click. Speaking on that stuff doesn't really interest me but it is a fantastic opportunity for people. Like if you're new, speak, absolutely. Pitch, pitch, pitch because getting on a stage at a big conference is the best way to get your name out there and to get people to even think that you're an expert. They're like, "Oh, they spoke at this conference thing? Must be an expert."
Selena: Yeah and I can attest to that because I probably wouldn't have been to the point that I am with my consultancy had I not spoken at places like Pubcon, Authority Rainmaker, conferences like that where, and I was petrified of public speaking, it's terrifying, like I want to puke and fall off the stage, maybe "won't-even-make-it-on-the-stage" terrifying, but it's so important and people want to hear what you have to say. It's just a matter of, like you were saying, confidence in getting up and doing it.
Pam: I think that that's the big takeaway there is that people do want to hear what you have to say and that's been an issue that I have had to get over which is I think that I don't have anything to say that anyone else doesn't have to say but I do, because even if I'm saying the same thing or talking about the same topic that someone else is talking about, my perspective is different than the other person's perspective, my experience is different, my voice is different so whatever I bring to the table is going to be different than what the guy next to me brings to the table, the girl next to me brings to the table. You have your experience, your voice, and your knowledge that even if you're talking on the same topic, it's going to be completely different.
Selena: Yeah, exactly and I also love the fact that you want to possibly move into more talking about you know, running your business and balance because one thing I've admired about you is you are very good at balancing your life. You're very good at balancing work, you're very good at balancing your health and sleep schedule and I'm just all over the place so I am very excited when you start doing that to actually learn some stuff myself because I have no balance right now.
Pam: Yeah and I think it's different for everybody, everybody's life is different and some people thrive in a hectic environment or without as much of a schedule. I'm a very schedule oriented person so I think it will be interesting to see how me telling somebody, "This is what you should do" actually translates into their actual day to day of their life and I think that I'll probably learn a lot, you know. I may be able to sit here and look at your day and go, "Oh my God, that looks insane to me" but your day will educate me and help me probably find ways that I could make my day better.
Selena: Yeah, it's all a good balancing and finding what works for you. Okay, so we veered a little a bit off, thanks to me. So you're running your consultancy, you're offering pay-per-click, you know, you were building relationships and networking so what was your biggest fear when you ended up going out on your own both times because you did this, first, going directly into it and then the second time you kind of tried a different path and then went back to PPC
Pam: So I never wanted to be a business owner. My parents were small business owners, my dad's a mechanic and my mom ran the shop, like the parts shop and did all the business side of everything and I watched how hard they struggled. When I was a kid, my dad worked seven days a week, they had a cot and a shower in the shop so that he could work 12 hours a day and just crash at the shop. He did all that just to put food on the table. I watched how hard they worked and I was like, "That's awful! I'm never going to run my own business" 'cause it seemed like so much work for so little payoff and then I went to work for somebody else and it was like, "Okay, well now, I'm just getting a paycheck in exchange for all this but I'm not building anything of my own." I think a lot of people, the big fear is if you go out on your own, you don't have a guarantee of a paycheck but if you're working for someone else, that paycheck isn't guaranteed either, right? You're not in control of the decisions that are being made, the business could go under at any time, there's no more safety in having a "real" job than there is of being a consultant so I actually never had any fear. It was never like, "If I go out on my own, like what's going to happen?" because I realized that I didn't have any more security when I was working for someone else and it also came from a place of, "I have to do this to pay my bills."
Selena: Yeah, it was more a necessity than need.
Pam: Exactly, yeah. So there wasn't really a time when I had time to be scared. It was more, "I need to go out and get these clients to pay the bills", that was what I was afraid of was, I have to hustle and I have to get these clients but there was never any fear of you know, "What if I fail?" or anything like that 'cause at the end of the day, even if you fail at this, try again, try something else, go get a different job. There's always opportunity. Just because you failed at one thing doesn't mean that you just stop and you go, "Okay, I guess I'm never going to work again. I'm going to go on welfare."
Selena: "I suck at life, I'm done."
Pam: Right, yeah. If everyone quit every time they failed, none of us would ride a bike, none of us would drive a car, it wouldn't…
Selena: Although I feel like there are some people who should not be driving cars. They should give up.
Pam: Yeah, like half of L.A.
Selena: Okay, so, we talked a little bit about fear. Do you have anything in particular, outside of the need, that motivates you? What do you absolutely love that keeps you going?
Pam: So my favorite part of my job is learning about businesses that I would have no idea exist if I wasn't doing this. There are so many things, like if you just look around your desk, every single one of the items on your desk, was made by someone. They had a concept that they took into production and then they marketed it and they sold it. There are all these industries that you would have absolutely no idea about so my driving force so frequently, is just learning about new industries. When I get new leads and I talk to these business owners and I learn about what they're doing and I'm like, "I have never even considered that. I never knew that was a problem. I never knew that there was a product that needed to solve that problem." I love learning about that. That's what drives me to start working on new projects is learning about new things. Outside of that, outside of just the excitement of learning that new industry, I'm hyper, because of my finance background, I'm hyper focus on finances, I budget everything. I use a program called, "You Need A Budget" and I…
Selena: I think I've heard about that.
Pam: Yeah, it's a great program. It's like..I don't know, I think it was like $25 or $30 something like that for a lifetime thing but it's the easiest budgeting tool, ever and it allows you to be as critical, down to every dollar. I actually budget my cash. I'm super, super tight with everything that I budget but it's because my focus is on semi-early retirement so by the time I'm 45, I want to be working part-time and travelling or just having more of like a leisure career, not working all the time like I have in the last few years. So, that's also what drives me, is watching my bank account grow. I mean money, right? That's what it all comes down to.
Selena: I know. I feel like everybody's so afraid to, well not everybody, I shouldn't generalize, but a lot of people are afraid to say that money is a motivator in working for yourself and the reality is, the sky is literally the limit. You are not boxed into doing anything and you're not boxed into making any certain amount. You're valued at what you value yourself and you bring that value and you command that pay and if you're great at what you do and you specialize, then you can absolutely get that and build early retirement and travel and whatever else you want to do. It's freedom. You're buying freedom.
Pam: I think that that is a big mental shift that people have a hard time with and I know that talking about money is especially hard for women. You know, we come into it and we're like, "Oh, okay, you know, here's my hourly rate". We're like really cautious about talking about it and I think that comes down to self-confidence but it also is a mental shift where you go from working an eight-hour day and getting a paycheck in exchange for it. When you're consulting, you have to have the standpoint that you're bringing expertise. You're not just bringing time, right? If you are just trading time for money, you only have so much time. You have to be charging for your expertise and you have to be willing to walk into a client's office or get on a phone call or whatever and be like, "Here's what this is going to cost you" and know that if they say, "No", you're okay with that. You have to be willing to walk away if someone isn't willing to pay what you're worth.
Selena: Yeah, don't ever bring your value down to what somebody else sees as your value because that's when it gets tricky especially in business and when you're working for yourself because you've bent to a lower standard and then you get stuck with a lot of work for minimum pay and that's not why you go into it in the first place.
Pam: Clients that lowball are always going to be problematic anyway.
Selena: Yes! I have found that out. So, with your day, do you have anything in particular, like any particular time of day where your flow is really good, where your head's down and you're banging out work and it's that good, sweet spot for you?
Pam: Yeah. It differs. Because of the job that I have in pay-per-click, it is really using both sides of your brain. I have to spend part of my day in Excel, looking at numbers and being really analytical and not creative, like that's just the numbers side and then the other half of my job is writing ad copy or doing audience research or trying to figure out who's our target market and very creative and not numbers-oriented, so I have to be able to work out my day so that I can do both of those things. I can't force myself to do one if my brain's in the mood to do the other.
Selena: Yeah.
Pam: If my brain's like thinking about ad copy, I can't sit down and look at Excel so I don't try and structure my day in the sense that I don't go, "Okay, from 10:00 am to 12:00, this is what I do." What I do is I just kind of look at my list, like in the morning, I make a plan for the day and I'm like, "This is what absolutely has to get done" and I let my brain dictate what I work on and that might not always be the best thing because sometimes, by the end of the day, it's like, "Oh yeah, I was supposed to do that thing and I really don't want to do that thing" or you don't get in the mood to do the creative thing. Sometimes that happens, hopefully, that's okay with your schedule but I don't have specific blocks, necessarily, of time when my brain works one way versus the other, wants to do one thing versus the other. What I find is that with my setup, I tend to stand when I'm working in the morning because I'm up and I'm moving around, that tends to give me more of a creative mood so while I'm up and I'm standing and I'm listening to music, I'll write ad copy or do audience research or you know, look at landing pages or whatever, like that more creative side and then as I kind of shift into the afternoon, I've been standing for like five hours so maybe I'm tired and I want to sit down for a little while, when I sit, then I can really focus on the numbers or I can like dig really deep into Excel so it just kind of naturally tends to be that in the morning I do more of the creative stuff and maybe that's because of coffee.
Selena: Probably. Coffee affects a lot.
Pam: But then, into the afternoon is when I tend to shift into more of the numbers and analysis thing.
Selena: Got it and I like to ask people what the one thing is they like to do when they really need to pull themselves out of work or shift gears into the more creative side or whatever's the opposite of what they're working on at the time but it seems like, and this is actually interesting, you kind of go with what your body says and that's just helped your flow, it helped how you work.
Pam: I think it's really inefficient to try and force your brain to do something that it doesn't want to do. It's like when you were in school and you had to write a paper and you would sit down and you'd stare at your computer for four hours and you know, we didn't have social media when I was in College, but you would, I don't know, go into AOL chat room, you know, you do everything except write the paper 'cause you just weren't in the mood for it. If you let your brain dictate what it's in the mood for and what you're going to work on, you're going to do so much better at that task and the result is going to be better even if it took you an extra, you did it four hours later than you were planning on doing it, the end product is going to be so much better because you didn't force it.
Selena: Exactly. So, what is and I really love to ask this question because it differs from everybody. I haven't gotten the same answer twice. As far a theme, so for instance, in everything that I do, I really enjoy the storytelling aspect so SEO marketing side of things, I get to work on creative content, this obviously is storytelling with guests, you know, the media and acting stuff, it's all storytelling. What is something that you feel is an underlying theme between nutrition and marketing and even when you first went into finance, what did you enjoy that goes under all of those?
Pam: Yeah. It's all optimization.
Selena: That's true.
Pam: Everything about it is optimization. It's figuring out how to do the least amount of work for the most outcome. So with marketing, how do I spend the least to sell the most? With health and nutrition, it's how do I spend the least time thinking about food but get a healthy diet? With fitness, it's how do I spend the least amount of time working out but get the best body? It's all just optimization.
Selena: I love it. I didn't even think about that and I haven't heard that one before. I love it. Okay, so now we're going to jump into something that…I have come up with these mantra words for PermissionLESS and I'd love to know which of these words do you feel describes what got you to where you are now and which of them do you want to implement more of in your life as you move forward? So, the four words are "boldness", "adaptability", "fearlessness", and "confidence".
Pam: Okay, so I think it's kind of a tie between "adaptability" and "confidence" for what got me where I am now 'cause we talked about how I went a million different directions to get where I am so I definitely had to adapt a lot but I couldn't have gotten through all of that without confidence. I have the confidence to talk to people at networking events who were famous in our industry, you know and just like that confidence to go out and be like, "Hey, this is what I'm doing and I'm worth this much" or whatever. I think confidence is probably number one but adaptability was definitely a big part of it. What were the other two; fearlessness and boldness. Oh yeah. I think I would like more boldness, yeah definitely. When I get some more boldness in my life, that's something that I think, goes along with confidence but you can be confident but not bold. You know, you can be like, "Yeah, I'm good at what I do" but you don't shout it from the mountaintops. I think that I need to…I want to do more of that, I want to be more outspoken and more bold.
Selena: Yeah, I love it. Okay, so we're nearing the end of the discussion and by the way, and this is my ADD kicking in, 'cause we were talking about how you love working in marketing because you get to figure out all the different products that are out there, different companies. Did you know, this is so random, there is a magnetic cookie dipper to dip your cookies in milk?
Pam: I didn't. So you don't lose the cookie in the milk?
Selena: Yeah, so it has a little tray, put the cookie in, you move the magnet down and it will dip it for you. I was holding onto that thought that whole entire time and I just had to bring it up 'cause I knew that you'd appreciate it.
Pam: That's pretty awesome.
Selena: Okay, so living permissionless is all about building the life you want on your own terms. What is one piece of advice that you would give to somebody who is maybe afraid to take the leap or they have people who might not support their path and they want to take the step but they just can't?
Pam: So I think the way that a lot of people can make the step is the side hustle. Keep your day job so that you feel confident but start taking on clients on the side and that will help you not only build your network but build your confidence and build your skill set and you can slowly build up that side job to be your full-time job. You don't have to just overnight quit your job and run out and try and be a consultant or try and do something else. You can do your little side hustle and then eventually make that your full-time job. If other people have a problem with it, then it's kind of not their business, right? It's your life and as long as it's not affecting them…okay, if your husband or wife is concerned about the fact that you are now going to quit your job and have no income…
Selena: How are we going to eat dinner?
Pam: Sure, that's a problem, you need to communicate that and you need to make sure that they understand that you have a plan. That is a part of it, it's planning and knowing that you're not just jumping off a cliff and quitting your job and doing this crazy thing. You have thought about it and you have a plan and you're not doing something that is so risky that you're putting kids' nutrition at risk.
Selena: Yeah, macaroni and cheese only goes so far.
Pam: Right, but if you're 25 and your parents think that you're making the wrong decision, A-grow up, you're an adult, go do your thing and when you're successful, they're going to be so proud of you. So, just do it.
Selena: Yeah, and I really like what you were saying about planning because I feel like a lot of people think that when you have a startup or you go into consulting, they only see kind of the outside bubble of what you let them see, right? [Stops at: 45:05]
Interested in subscribing? Head on over to the PermissionLESS Manifesto and get on the list!