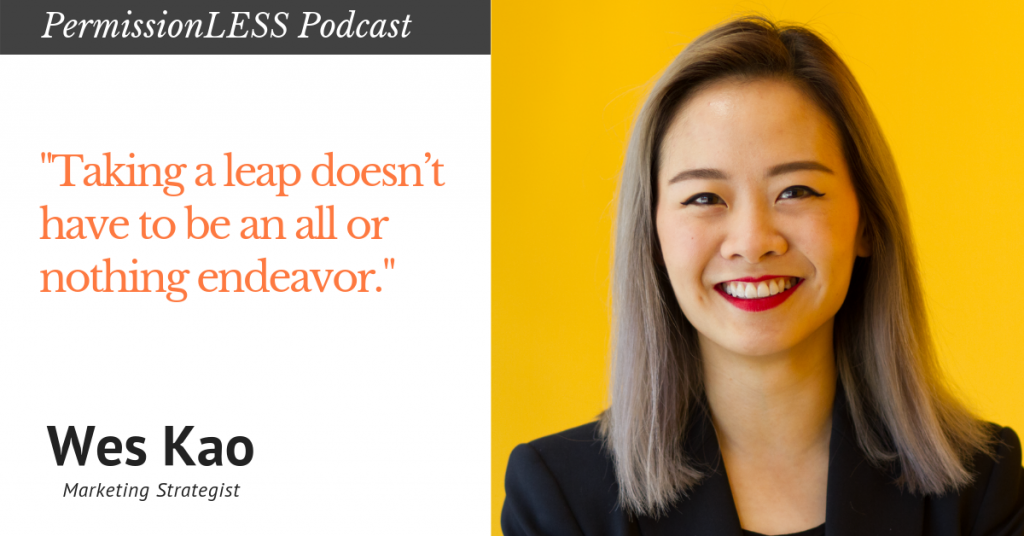 Hiiii! Welcome back. This week we have Wes Kao on the mic; she's a marketing strategist who has led over 150 launches for Fortune 500 brands and startups, including L'Oreal, Gap, Bare Escentuals, and Flite, an ad-tech startup acquired by Snapchat. She was also the founding executive director (employee #0) for Seth Godin's AltMBA program, and now runs her own marketing consultancy.
Listen in to hear us chat about,
The importance of peer mentorship.
What she's seen as the biggest hurdles and challenges for entrepreneurs.
Traveling and adapting in other countries.
Choosing to tackle skills that don't come naturally to you, vs. taking the easy route with ones that do.
Getting out of your head when working for yourself.
Moving from "behind the scenes" to a client facing consultant.
How taking a chance and saying yes to something led her to building AltMBA with Seth Godin.
Let me know what your fave parts are! Thanks for tuning in, and I'll see you next week. ??
Show Notes
(Transcription coming soon)
Influential People Mentioned:
Amy Jo Martin, author of "Renegades Write the Rules":  http://amyjomartin.com/
Favorite Book:
Where to Find Wes Online: