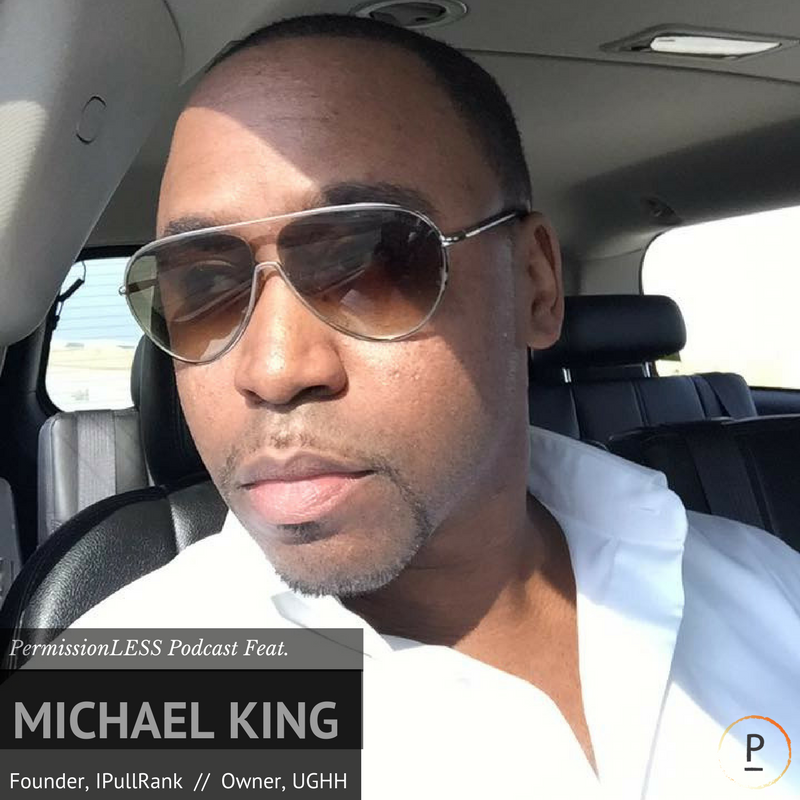 I want to leave a mark on the world and do it creatively, and I want to have a very passionate life where I'm excited to get up in the morning every day. I don't want to feel like, at any point, there is something I want to do, and then not do it. Everything I do is driven by a passion to do something interesting, and be really good at it.
Michael King is the perfect mix of a technologist, businessman, artist, and creative. He started in hip hop, transitioned into SEO, and now runs a digital marketing agency, IPullRank. He's also the managing director of an eCommerce brand that brings everything full circle, which we'll touch on in this chat. I was able to meet up with him while he was in town for an in-person interview, and he dropped tonsssssss of wisdom. Listen in to this episode to hear:
How he got started in hip hop, bypassed gatekeepers, and put himself on tour until it became self sustaining.
The pivotal moment in his life when he was faced with a decision regarding his career, and the transition from hip hop into the agency life.
Inspiration vs. copying.
Hustling and building your own brand even when you're with a company.
Redefining and discussing what mentors are, and who he considers a "mentor" in a non-traditional sense.
The second business he's managing alongside his IPullRank agency.
What it's like to build and manage multiple personas that all work with your personal brand.
The successes that he attributes to where he is now.
What feels like being on a roller-coaster while being set on fire?
Books:
Solve for Happy: Engineer Your Path to Joy – Mo Gawdat
Songs:
Power by Kanye West
U Don't Know by JAY-Z (not on Spotify)
(Subscribe to the PermissionLESS Spotify playlist for our guest's songs!)
Show notes are to come, along with a transcript. If you enjoy this episode hit the share button, send it to a friend over text or messenger, tell someone about it… we're a bootstrapped show, so we really appreciate all the love we can get.🙂
Where to find Michael: