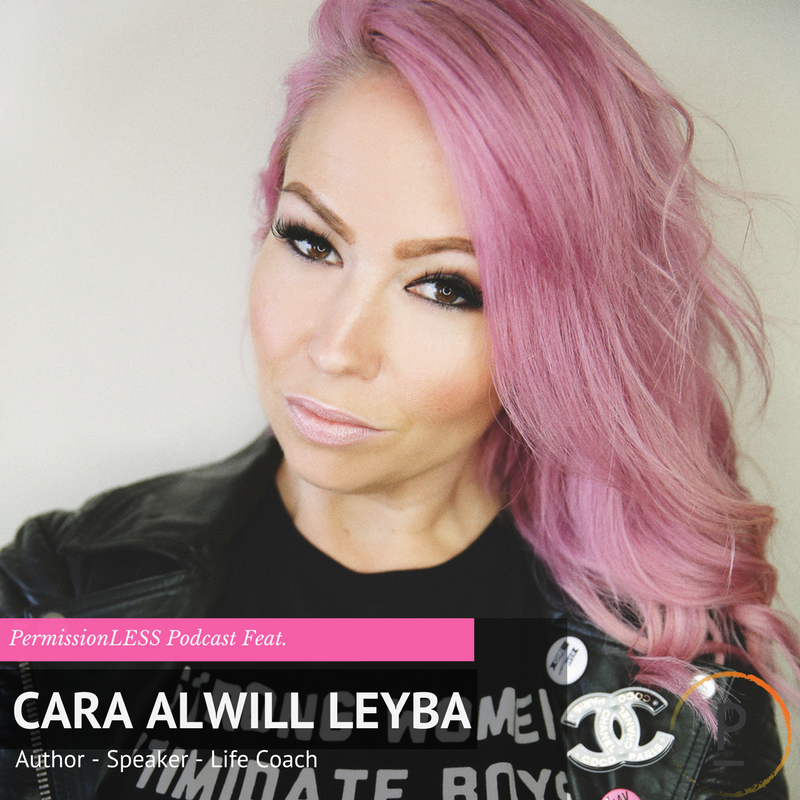 You guys. I'd like to introduce you to our next guest. Cara is a 6 time (soon to be 7) author, speaker, master life coach, podcaster, entrepreneur, and lover of 80s music. I first got introduced to Cara's work from a friend of mine a few years ago, so I did what I naturally do — dig in and check out everything I can to see if her vibe and tone resonated with me and here I was in life. And holy shit. Did it ever.
I won't spoil all the details, but one topic we touch on in this discussion is gatekeepers — those annoying "obstacles" put in our way which (we think) prevent us from achieving our dreams. Those gatekeepers can be agents, producers, your boss… anybody who holds the keys to the so-called kingdom that you're trying to blast your way in to. Cara is the definition of someone living permissionless – she completely by passed gatekeepers by self-publishing a number of books, which truly allowed her to grow her platform in an authentic, fearless way. Listen in and hear us chat about…
The feeling of leading a double life when working your side-hustle.
Conquering the fear of doing one of the hardest things when taking a leap — leaving.
Why fantasy, visualization and manifestation are the ultimate keys to our dreamscape.
How to stay resilient in the face of rejection,
The power of a like-minded collective.
Why sometimes not getting something too early in your journey (in Cara's case, a book deal) can be a blessing in disguise.
Deets on her new book…
and so much more. Show notes are to come, along with a transcript. If you enjoy this episode hit the share button, send it to a friend over text or messenger, tell someone about it… we're a bootstrapped show, so we really appreciate all the love we can get.
Where to find Cara:
Subscribe to PermissionLESS on Apple Podcasts

Inspiring stories, motivation, real talk, and interesting discussiong to feed your brain.