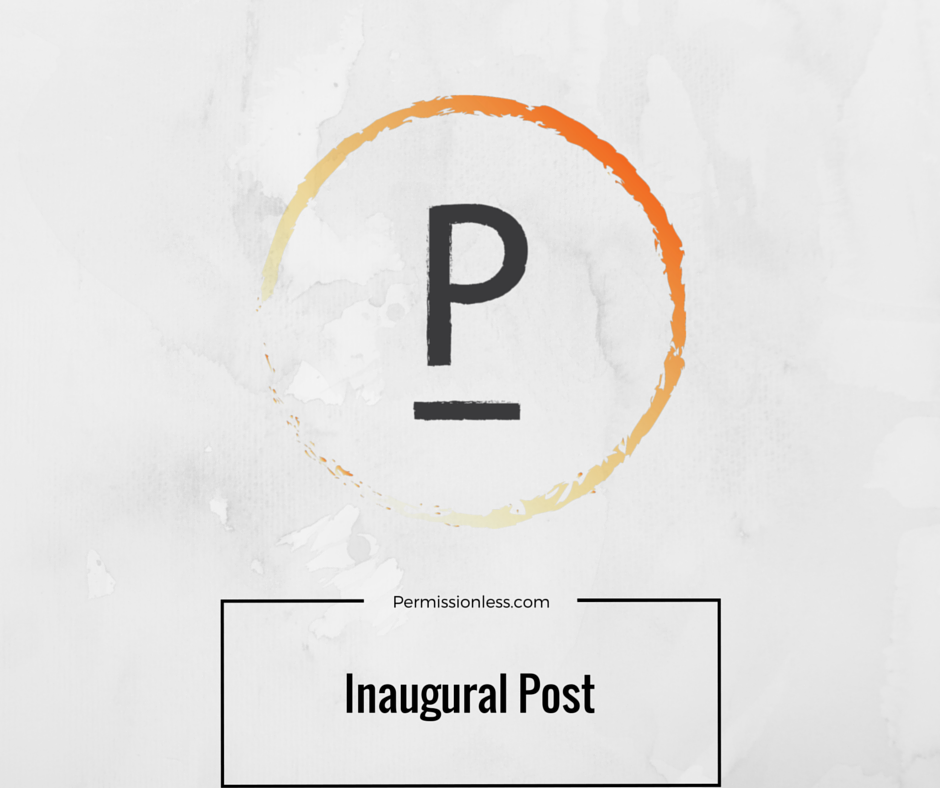 HELLLOOOOO!
Welcome to the inaugural post for Permissionless.com. PermissionLESS is a passion project that I've been incubating since early 2015, and something that has really become a running theme in my life over the past 2 years.
SO… Selena, what exactly is PermissionLESS?!
First and foremost, PermissionLESS is a lifestyle. A mantra. A mindset. A movement.
PermissionLESS is both a podcast and publication that's been created with the goal of inspiring you, moving you, and encouraging you to get out there and get after what you truly want out of life. It's for individuals, creatives and entrepreneurs that discusses risk taking, industry jumping, and making difficult choices to abandon the old to pursue the new. There are some badass individuals out there in the world, and their permissionless living can give us all a swift kick in the butt to accomplish whatever it is we set out to do.
Right now, it's just little old me creating content and running the podcast, and I'd like to keep it that way for as long as possible. That means I won't be churning out a bunch of content that you see on every other blog, and I'll be taking my time to create quality, insightful posts for you.
Things that I'll be covering here will include,
Goal setting

Entrepreneurship

Building webs of trust

Bursting out of your shell

Personal growth

Interviews with badasses

Mental and physical health

Building a business

Interviews
And many more topics.
Our first episode of the PermissionLESS Podcast will be launching on Monday March 14th. I'm a one woman show right now and really working to learn the editing process, so hopefully I'll be able to speed up episodes in the future. 
If you're new here, check out the PermissionLESS Manifesto and sign it! You can also keep up with us on Twitter and Facebook.
Every now and again I send through a Manic Monday email that shares some interesting posts I've read over the week or something insightful to kickstart your week. I would love if you signed up using the form below!